The Swiss. The Japanese. These are the words one would most often hear about watches – including their origins and current trends. They are the giants – the backbone of traditional watchmaking.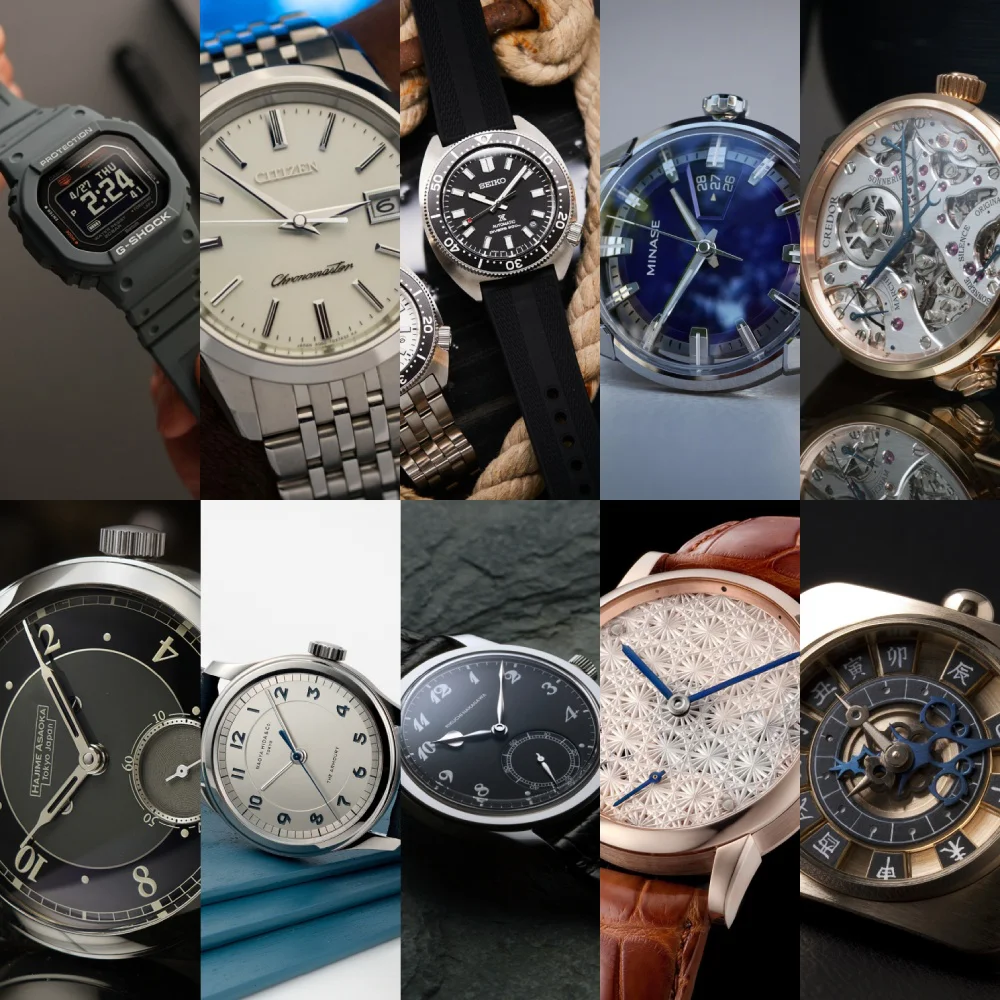 Source: timeandtidewatches.com

Things have changed, though, in recent years. With globalization steadily advancing and platforms like Kickstarter creating a global support audience, a new breed of small and passionate players have come on the scene, revolutionizing the once-closed case of the watch world. These independent companies are called "microbrands," proving that watches can deviate outside the box with their fresh designs, reliable movements, and affordable pieces. 
First of all, microbrands offer a very unique perspective in the realm of design. While renowned brands reasonably and understandably stick to their established design languages, microbrands have more freedom to play with their creations. These players have the unique opportunity to capitalize on old designs and make them fresh and uniquely their own. 
Brands like Lorier, Baltic, and Ming have surfaced in the last five years and have even evolved to establish their signature identities. Other players, such as Sartory Billard, Straum, and Studio Underd0g, are captivating enthusiasts with their excellent dials and colors – some of which, I dare say, could rival the vision and craftsmanship of Grand Seiko. In the grand scheme of things, microbrands have much to offer: seasoned watch collectors, those who are starting their watch journey, or even casual wearers will find something that fits their fancy.
Source: mansworldindia.com

Secondly, microbrands need not have their in-house movements. The beauty and open secret in the watch industry is that many brands, even big ones, use movements manufactured for global use. ETA and Sellita have been popular choices for major Swiss watch brands, even until today. Of course, the Japanese brands, being the purists as they are, have their in-house movements, but they also manufacture unbranded yet same-quality movements for third parties to enjoy. 
This, and the current globalization trends, have opened players to high-quality materials at a fraction of the cost. Global crowdfunding platforms also help microbrands fund their production and assure supporters and potential audiences with transparency.
The Microbrand Revolution: How Small-Batch Watchmakers are Reshaping Time and the Challenges Ahead
Introduction
In an industry long dominated by traditional Swiss giants, a new breed of small, passionate, and agile players is revolutionizing the watch world. Dubbed microbrands, these independent companies are proving that, with innovative technologies, compelling designs, and affordability, they can shape a fresh, vibrant narrative in the horological universe.
Innovation and Design
Microbrands are pioneers in leveraging modern technology and resources. They use the internet as a significant catalyst, employing direct-to-consumer sales models to control production costs, engage in real-time dialogue with their consumer base, and creatively employ crowdfunding options.
In terms of design, these companies dare to experiment. Unburdened by the need to uphold heritage aesthetics or long-standing brand identities, they make bold and distinctive design choices that reflect a broad range of influences. Furthermore, they push the boundaries of watch design by incorporating innovative materials not typically used in mass-market timepieces and exploring new horological techniques.
Affordability
The most disruptive aspect of microbrands is their ability to challenge the conventional wisdom that quality watches come with steep price tags. They deliver luxury timepieces with high-quality movements, innovative materials, and exceptional design at a fraction of the cost of traditional luxury brands. This affordability comes from minimizing overheads, eliminating middlemen, and adopting transparent pricing models.
Challenges and Opportunities for Microbrands
Despite their success, microbrands face several challenges. The lack of physical retail presence can prevent customers from physically inspecting a watch before purchasing, which can be significant given the tactile nature of watches. As the number of microbrands increases, so does market saturation. Microbrands must constantly innovate not just in their products but also in their marketing and customer engagement strategies to stand out.
Moreover, while microbrands have democratized access to quality watches, they often struggle with long-term service and support, where traditional luxury brands excel. Lastly, a newcomer cannot match the allure of a brand with centuries of horological history, indicating the importance of heritage and prestige in the watch industry.
Renowned Brands vs. Microbrands
Renowned brands have clear advantages over microbrands. Their history and established reputations allow them to command higher prices, offer exclusive limited editions, and enjoy extensive brand loyalty. They also have the resources to invest in research and development, pioneering new horological technologies that smaller brands may need help to develop.
Conclusion
While microbrands have dramatically transformed the watch industry, they should take these challenges as opportunities for improvement. Their co-existence with renowned brands creates a dynamic, diverse landscape that offers choices for every type of watch enthusiast, from those seeking the prestige of traditional luxury brands to those drawn to microbrands' innovative, value-driven approach. The watch world is wide enough for both, and their continued interaction makes the industry vibrant and exciting for the future.